Today's illusion once again includes furniture. What? How in a world can these things fall into optical illusions topic, you ask me? To find out, check out this "ordinary" bookshelf built by Italian designers Eva Alessandrini and Roberto Saporiti of the Italian furniture design firm Saporiti. Can you see if there is something out of ordinary going on? How long did it take before you were able to spot it? Still no luck? Then feel free to jump inside this article, and scroll until you see the solution!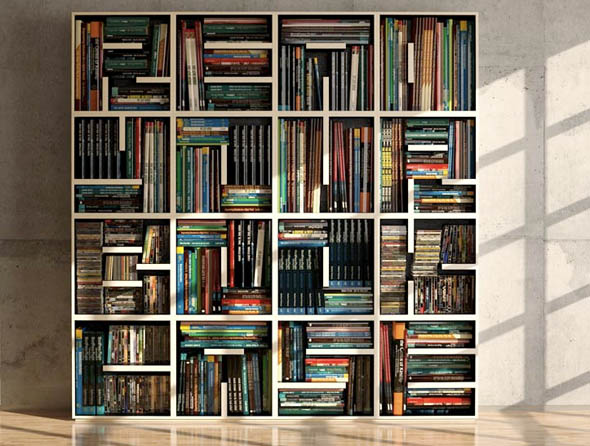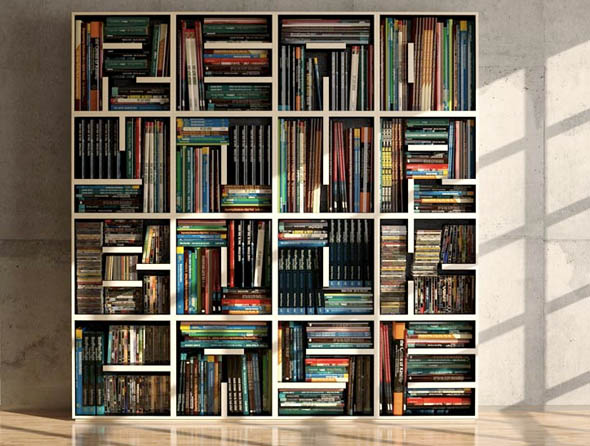 How about if we remove all of the books and just leave the empty bookshelves? See the subtle message now? Hope you like it as much as I did!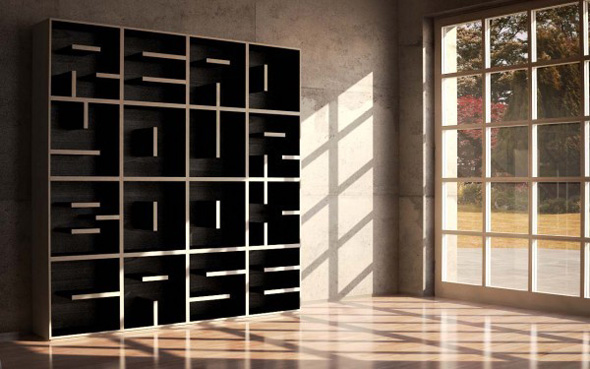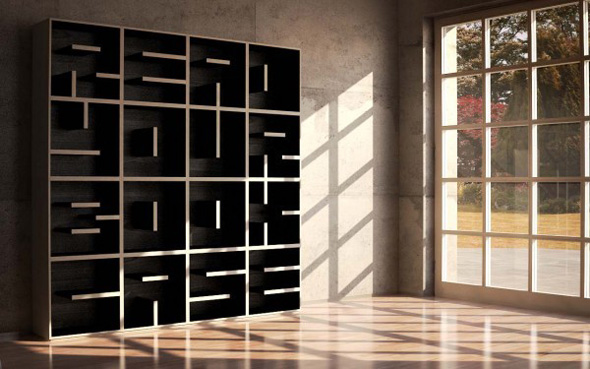 Italian studio Saporiti has created an interesting alphabetical and numerical bookshelf casings, which allows customers to choose individual letters to spell short phrases, dates, or other.