Once again, I'm going to give you all a big break from the brain teasers I've been posting up lately. Amazingly, you all are still hung up on the Count the Balls Optical Illusion I posted a few days ago, so that illusion is apparently keeping you all busy as far as brain teasers go. Plus, I found a might cool optical illusion and I can't help but share this one. This one is so cool you won't believe it.
So, last night I was bored and was scrolling through my Facebook feed when I came across an absolutely amazing optical illusion and it's an optical illusion in a newspaper, nonetheless. I thought someone had created this in Adobe Photoshop, but they really didn't. This is actually how the newspaper looks. Are you ready to check it out? Scroll down and have a look.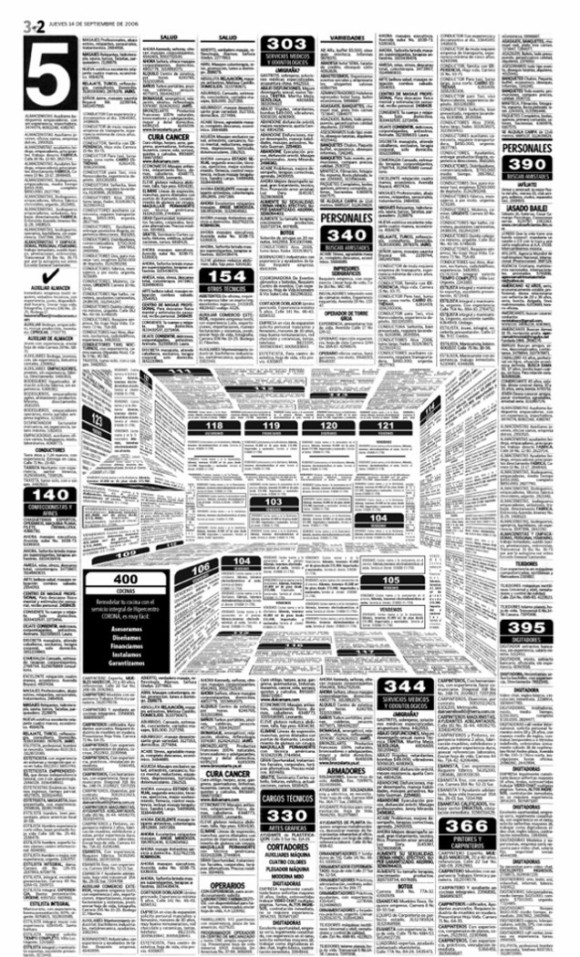 I highly suggest you actually click on the image to view it in a larger resolution. As you can see, someone out there is a marketing genius. Their ad sticks out above all of the rest. This is some of the best and creative marketing I've seen in a long time.
Want to see another cool optical illusion? Get yourself a bucket of paint and check out this optical illusion.