I'm a lover of art and optical illusions, it's true. But, my first true passion really lies in the written word. I am a writer at heart, and I adore anything about words. And that even includes the individual letters that make up our literary masterpieces. So, and an art lover, illusion junkie, and word junkie, it's no surprise that an optical illusion alphabet it right up my alley!
I actually found a couple of different moving GIFs with letters from an optical illusion alphabet. The first one doesn't contain all of the letters of the alphabet, but its much more decorative and moves slower than the second.
The second optical illusion alphabet GIF is much simpler and less flashy. It moves a lot faster, though, so you'll have to watch closely to see all of the letters of the alphabet…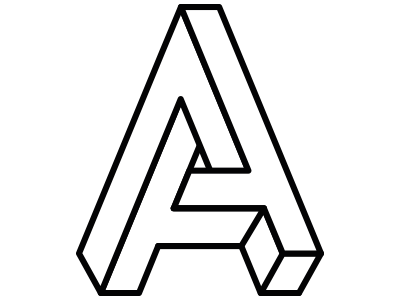 Want to see a really cool optical illusion alphabet? Head over and check out this wooden block alphabet!