Let me introduce myself first. My name is Justine and I have been following Mighty Optical Illusions blog for a couple of months now. I was more than thrilled when Vurdlak asked me whether I'd like to contribute to this site. It will be my privilege to try, and bring fresh material to the wonderful world of optical illusions. I look forward hearing your reactions on my future posts. In the meantime lets' start with my first post…
The picture below has to be one of the most famous photographs ever taken. On July 20th, 1969, Buzz Aldrin was the second astronaut to walk on the Moon. Neil Armstrong was the first. Aldrin had hoped to step out of the Lunar Landing Module ahead of Armstrong, but NASA ruled that Armstrong was best placed in the capsule for that momentous move. However, it's interesting to know that Aldrin has managed to upstage Armstrong in history, by recording his very own "first" footprint. Unfortunately, Neil forgot to bring photo of his first step back home.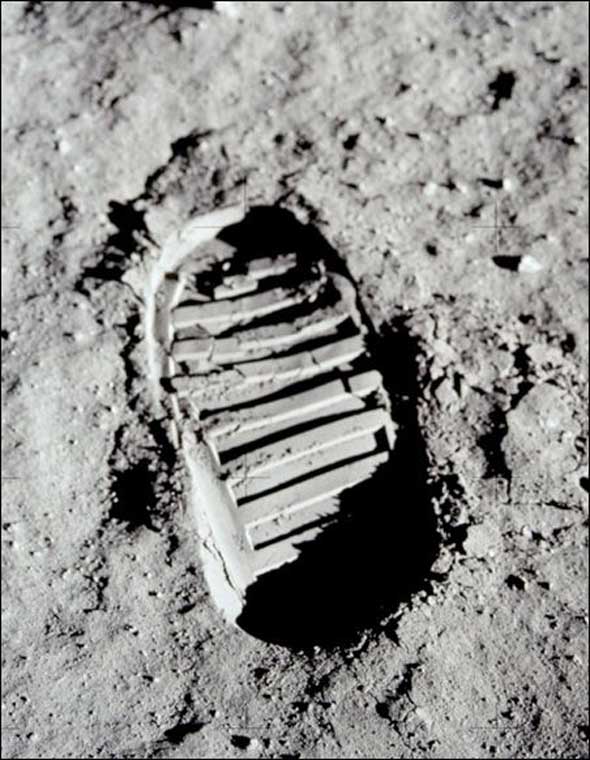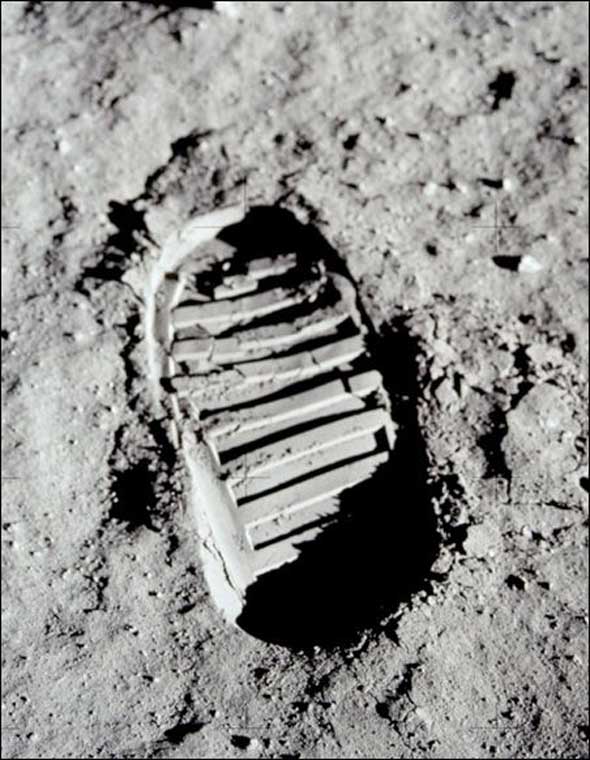 But have you ever noticed how weird this footprint actually looks? It appears to be negative of the original photo, because it seems to stand proud of the moon dust. I suppose most people think (as I did) that its strange appearance had something to do with the fact it was taken on the Moon, where no atmosphere exists. Well, that's half true… Back here on Earth, Sun never shines as brightly, especially from such an angle. In my opinion, the lighting is responsible for the way the picture looks.
The illusion has to do with the way our eyes perceive things. Our brain expects light to come from above, and that's why we see this photo convex (embossed). For proof, view the same exact photo turned upside down.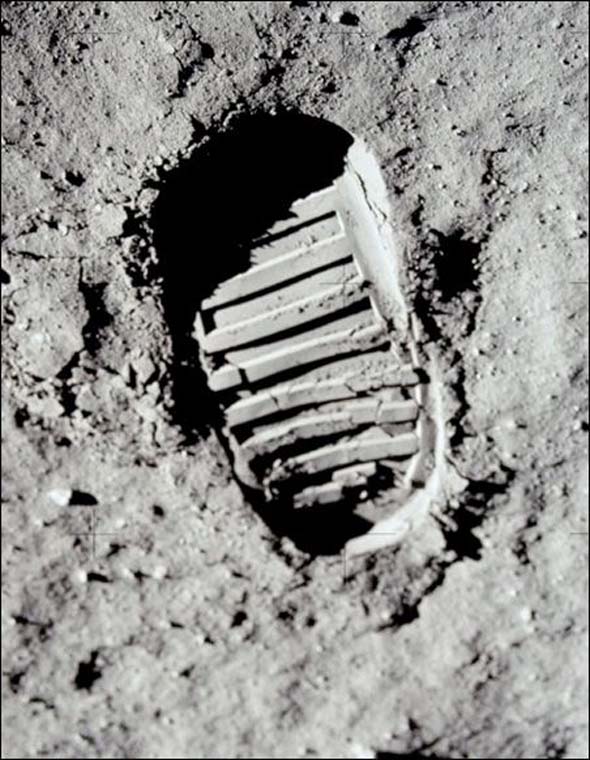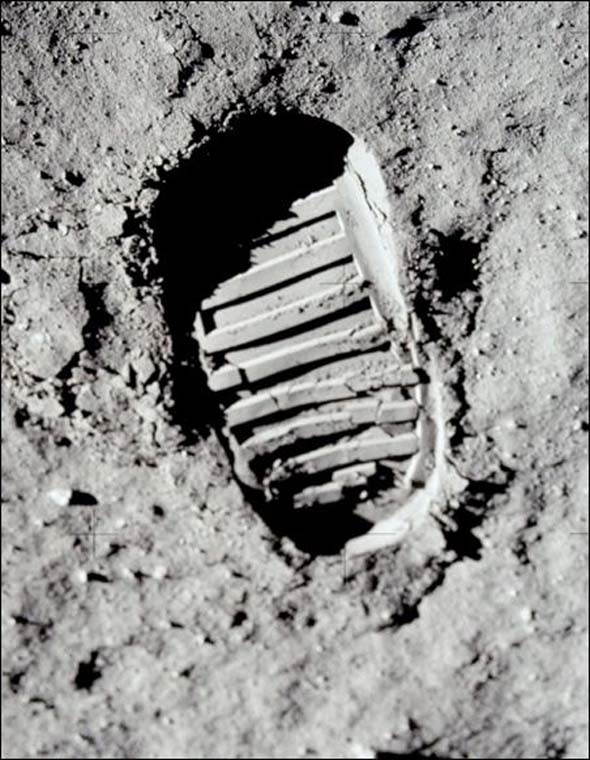 The footprint appears to be indented in the Moon dust, now. Same as it would be back here on Earth. This implies that the atmosphere has nothing to do with it this time. It is merely the way light falls, and the way our eyes perceive the resulting image. But that's not all folks! No matter which version of the photo you are observing, if you contort yourself and try to look at it upside down, it won't switch – Your brain simply won't permit it. Try it yourselves!
Justine was a long time follower of this blog and was recently invited to help us bring more stuff to our society. Moillusions.com and I proudly welcome Justine, and wish her success in her future writing. Hopefully we'll manage to develop long-lasting relationship with Justine, resulting in many new illusions for You, our loyal visitors. – Vurdlak