Happy Sunday to all of you, and hope you all have a great day and are enjoying the last day of the weekend! On Sundays, people like to get up early and go to church. In every religion, there is always a creation story, and today's optical illusion may illustrate one of those stories.
It is said that the hand of God created the Universe, and today's illusion looks just like that. The creator of all creating the universe one planet at a time, and then when he's done, these little planets will be flung into outer space. However, there are some people in the world that do not believe in a supreme being, and perhaps, another way to look at this illusion is to say that some man managed to capture the universe for his very own.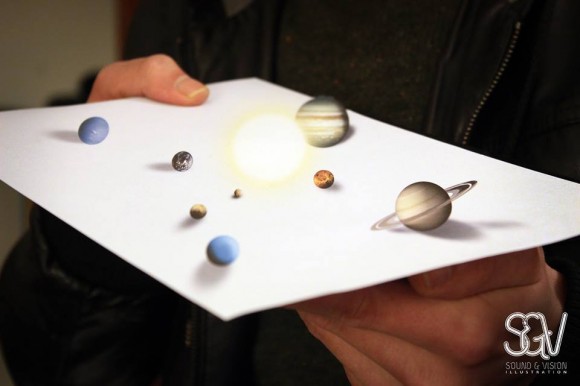 What do you all think? Is this optical illusion God creating the universe, or some lucky man that managed to capture the planets for himself?
Want to see another great illusion? Now, there are giant creatures that live in the ocean, and sometimes those creatures can be huge. Take a look at this giant jellyfish,  and ask yourself whether it really is that big or is it just an illusion?