Now this is an awesome find for an optical illusion. I know all of you out there absolutely love it when I toss up brain teaser optical illusions, which I've vowed to post more of, so I'm going to hook you up with one today that is definitely going to tease your brain. This is a simple optical illusion, but it's highly effective and not many people will be able to get this one right. I have dubbed this illusion as the "how many triangles optical illusion." Basically, all you have to do is look at the image and count how many triangles are in the image. Are you ready to give it a shot? If so scroll down and check it out!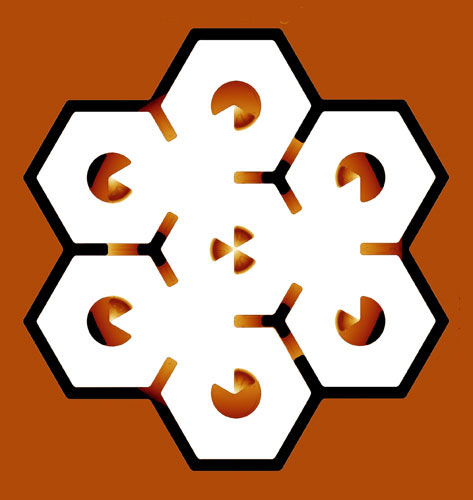 © Gianni A. Sarcone, www.archimedes-lab.org. All rights reserved.
After looking at the image, how many triangles were you able to count? Believe it or not, 95% of people will not be able to count the correct amount of triangles in the image. Therefore, I would highly suggest sharing this post with your friends on Facebook and challenging them to count the amount of triangles in the image above. Chances are, they won't be able to get it right and I bet you will see a lot of different answers. If you liked this optical illusion, you can feel free to give it a positive rating. Also, leave your answer in the comments section and let us know how many triangles you were able to find.