How's everyone out there doing today? Did you enjoy your holiday weekend? I certainly hope so, because I know I did. I mostly enjoyed the weekend in the great outdoors, because it was so sunny and nice out all weekend long that I simply couldn't resist the urge. What did you do for your holiday weekend? Let me know by leaving a comment in the comments section below.
Today, I have a new optical illusion that definitely threw me for a loop the first time I saw it. Now, this one is actually somewhat similar to an illusion I put up last week of a flower that is decaying and looks like a skull. However, this illusion isn't as grim or as dark as that illusion. Instead, this flower/leaf wants to give you a nice little kiss on the cheek. Scroll down and have a look. You'll see what I mean.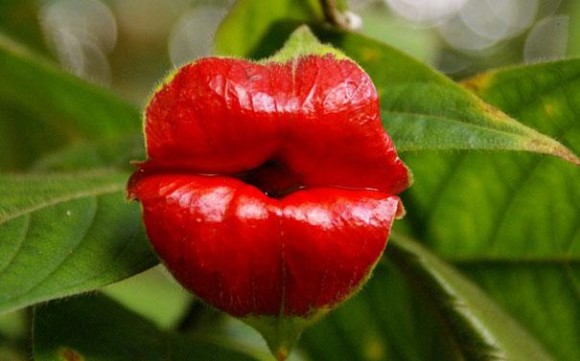 I told you that it looks like this flower/leaf wants to plant a kiss on you. Could you imagine giving this as a gift to your significant other? I bet they'd be so happy they wouldn't be able to contain themselves.
Want to see another cool optical illusion? If so, check out this optical illusion of the 10 hidden Eagles and see if you can find them all.