Happy Monday to everyone, it is a brand new week and the month of July is now almost half over! Hard to believe right? Well, here is something else that is hard to believe, and that is today's optical illusion!
Now, take a look at this wonderful scene of snow, which if you are living somewhere hot, you are going to wish it was snowing, but do you see something hidden in it? We have had this kind of optical illusion before, but this one is pretty tough! What do you all see hidden in the snow?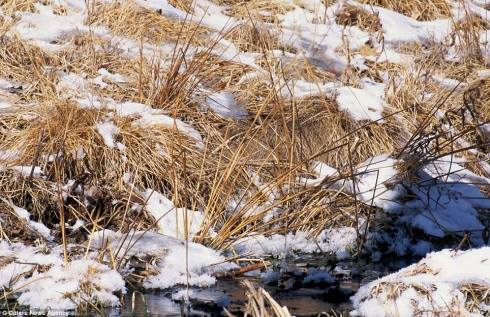 If you do manage to find the creature in question, be sure you drop us a comment below.
Are you ready for another mind blowing optical illusion? Ever hear of someone finding a hidden face in a tortilla or potato chip? How about in a flower? Check out this flower face optical illusion, do you see the face? How is the face real or just the way that the flower itself looks? These flower illusions prove that an illusion can exist in anything, even the petals of flowers! Good luck finding the face and be sure you drop us a comment below to let us know what you thought of these amazing illusions!