It's the start of the work week and I'm glad you all have decided to come on over to Mighty Optical Illusions to make the time pass by just a little bit faster today. I have a new optical illusion that I'm going to be posting today and I am very excited to share it with all of you.
Today's optical illusion involves a glass of water and it's definitely going to trip you out a little bit, as well as serve as a bit of a brain teaser. The glass of water is sitting in front of a certain pattern, but the pattern seems to have changed when it's seen through the glass of water. Below, you'll see exactly what I'm talking about. Are you ready to have a look at this trippy optical illusion? If so, you can go ahead and scroll down right now.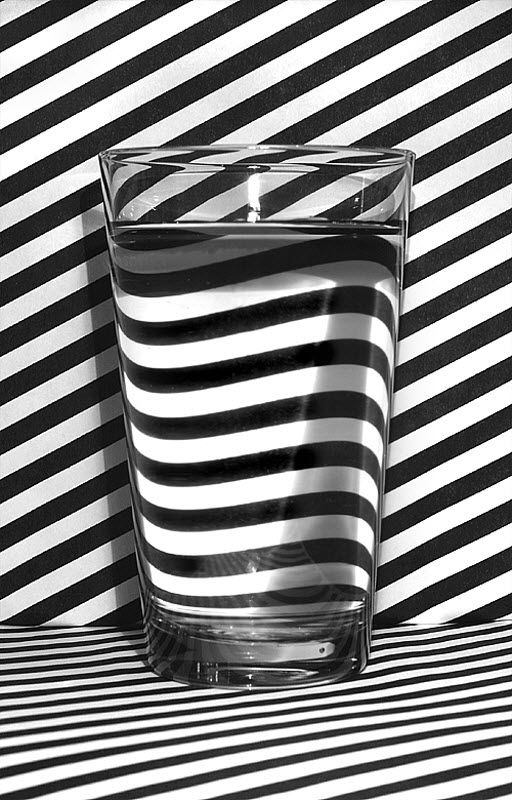 Now, I want you to tell me why the pattern seems to have changed when it's viewed through the glass of water. Feel free to leave your answer in the comments section below. I can't wait to see what all of you come up with.
Do you want another cool and trippy optical illusion to check out today that will make you think? Have a look at this optical illusion and tell me if you see a cow's head or an elephant's head.