How are all of you out there doing today? I'm sitting here with a mug filled with coffee on this rainy morning and I feel amazing. It's spring time, so I'm going to have to get used to all of this rain it looks like. However, I'll most certainly take rain over the winter snowstorms any time. So, which do you like better? Do you like the snow that winter brings or do you like the rain that spring brings with it? Is it a fair trade? I definitely think so, but I still can't wait for summer.
Speaking of summer, I have a new optical illusion today that is most certainly going to remind you of summer. In the picture below, you'll see someone creating an optical illusion with a Ferris wheel. I don't know about you, but Ferris wheels definitely remind me of  warm summer nights at the local carnival. Are you ready to see what I'm talking about? If so, you can scroll down now.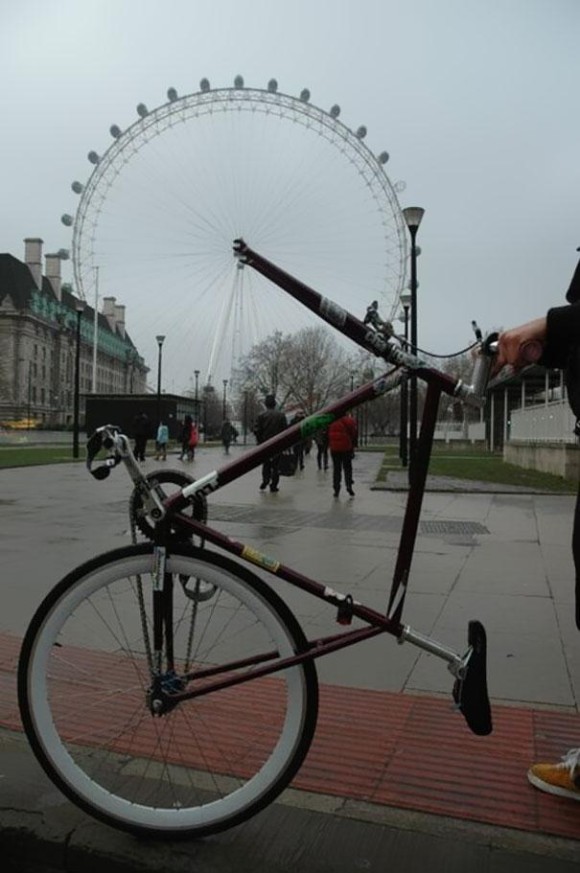 Now, that's a pretty cool optical illusion, but I don't think they'll allow him to use a tire that big on the open roads. ;)
Are you in the mood to see a really cool spot the object optical illusion? If so, you should check out this Hunter and Prey Optical Illusion and try to spot the hunter's prey.