Happy Thursday everyone, and there is just one more day until the weekend officially begins! Today is Thursday, and love is in the air thanks to today's optical illusion!
The sun being involved in an eclipse does not happen too often, and this couple has decided to take advantage of this rare event and use it as a way to show the woman in his life just how much he loves her. When else can a man use the eclipsed sun as a wedding ring?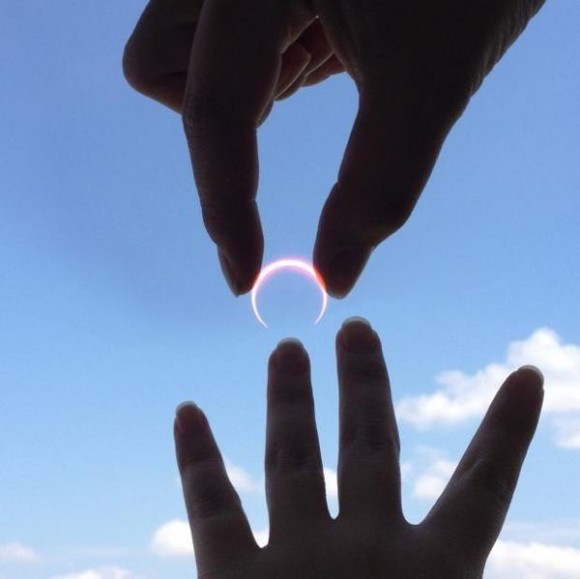 Aww is that not the sweetest gesture ever? This is why there is romance in the air, and an amazing illusion too at the exact same time.
Here is another great illusion, and it is a tough one because it involves a simple bouquet of flowers, but there are hidden images in this bouquet.  Why is it that the best illusions always involves things in nature like flowers? How many faces can you find among the flowers?
Supposedly, there are five faces in the flowers, but you all have to figure out where they are! If you all succeed in finding the five faces, be sure you let us know by posting a comment. Good luck with this really tough optical illusion and have a great Thursday!