Some of my favorite optical illusions to post up on the site are the ones that have to do with animals. This is typically because they're so funny or catch you off guard. For instance, did you see the nice rug optical illusion? If not, I highly suggest you check it out. There's a dog hidden in the picture, but he's not too hard to spot. Either way, judging by the comments, a lot of you enjoyed it, as well. Also, yesterday, I referenced a find the mistake optical illusion in my post, which led you to a page that was yet another animal optical illusion.
Today, as you could probably guess by the title, I'm going to present you with another animal optical illusion. Once again, this is an illusion that involves a dog and their owner. In the illusion, it looks as if the person in the picture had the head of a dog. Of course, this is just how they're positioned in the picture, but it's still quite funny. Scroll down to check it out.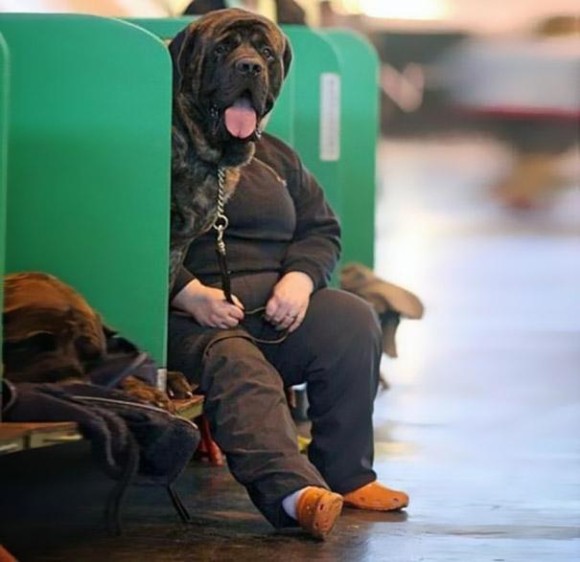 Now, that's a pretty funny optical illusion. Don't you agree?
Want to see another animal optical illusion? Check out this Pittsburgh Zoo Optical Illusion.