How's everyone doing on this fine weekend? Are you enjoying the weekend so far? I bet you certainly are. I know that I'm definitely taking advantage of it while we're still having nice weather. The sun is shining and I'm soaking up as much of the sun as humanly possible. Ahh, I love the weekends!
This optical illusion I'm going to share with you today certainly reflects my mood on this lovely day. How many times do you ever just lay back while you're outside and you look up at the clouds? I do it all the time and then I start to see the clouds taking shape and resembling certain things. Maybe it's just my imagination or maybe it's because I have a love for optical illusions, so I'm always trying to keep my eyes out for them.
What would you do if I told you that you could actually even create your own clouds? That's exactly what this person is doing in this picture. Do you want to see it? Check it out by scrolling down.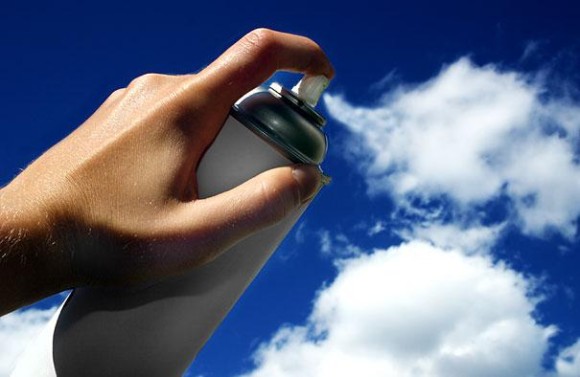 I know, it's a pretty simple illusion, but it definitely made me smile. It just goes to show you that anyone with a creative mind can create their own optical illusions.
Want to see another cool optical illusion? Let's see how many Eagle heads you can spot in this one.