Imagine that you're just driving along, minding your own business, and you run across a twisted bridge like this…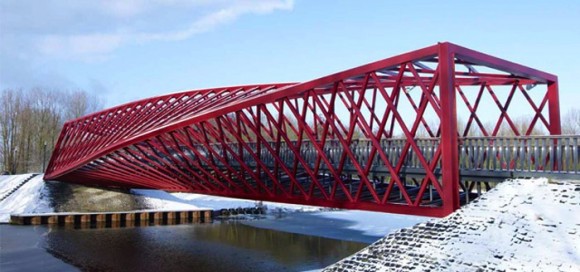 Yikes!
I don't know if I'd feel all that comfortable driving across this twisted bridge! It'd feel like you're on a roller coaster, no? This twisted bridge is real, though, and it can be found in the Netherlands. This twisting bridge is more of a piece of architectural artwork, which is aptly named Twist Bridge, was designed by a company called West 8 Architects.
This artwork isn't just there to look pretty, though. It's still a fully functional bridge…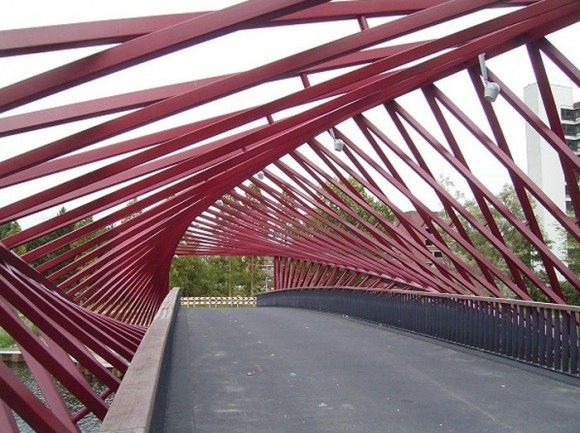 And, if the sides of the bridge freak you out a bit, don't worry. There are also functional (and straight!) guard rails inside the bridge…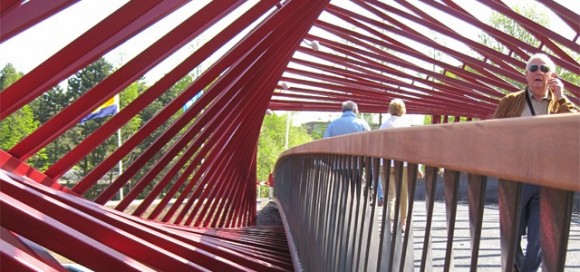 What do you think? Would you like to take a trip across this twisted bridge? If you would, give this bridge illusion a 5-star rating below!
If you like this twisted bridge illusion, make sure you head over and check out this endless bridge illusion!