How are all of you doing out there today? I bet you're doing great, because it's now officially the weekend and I don't know about you, but I am in need of some major rest and relaxation. The weather is great, so I've made some plans to get outside and enjoy this amazing weather this weekend.
As you've noticed, I've been posting a lot of brain teaser optical illusions up on the site recently. I have another brain teaser optical illusion I'm going to post up today that should definitely require some hardcore thought on your behalf. This illusion involves cars parked beside of each other, and they're the same model of vehicle, but the sizes of each vehicle varies greatly. Are you ready to check out this amazing optical illusion? Scroll down and give it a look.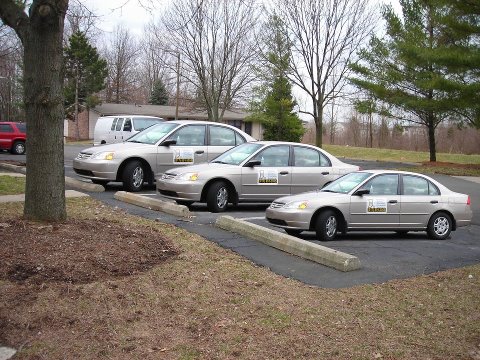 Can you tell me how this illusion was accomplished? Leave a comment in the section below with your answer and I will definitely see it. I love receiving comments, so don't be shy.
Are you hungry for more optical illusions? If so, I have an optical illusion that is definitely going to be difficult for you to figure out. Click here to view it.