How are you all doing on this early Tuesday morning? Are you ready for yet another new optical illusion? Well, if so, don't worry, because I'm about to hook you up in a big way. You see, I've learned some things from all of you. I know that most of you absolutely love it when I post up Brain Teaser Optical Illusions. The only problem is that you folks are way too smart, so I have to be careful with what I post up.
Today, I've found the perfect optical illusion that should definitely give some of you at least a small challenge. This is known as the bent legs optical illusion. This one is a little bit silly and cartoonish, but I think you will all certainly enjoy it. Are you ready to test your brain power? If so, you can scroll down right now and tell me if you think this man's legs are bent in the comments section.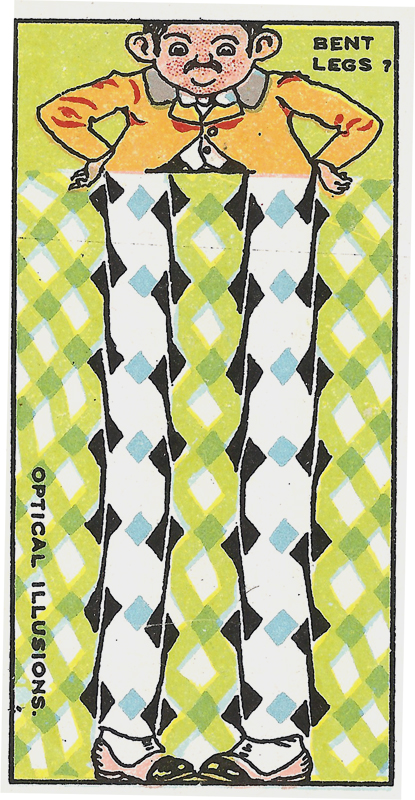 So, what do you think; are his legs bent? Whatever you think, you should leave your answer in the comment section below. I'd love to see what all of you think.
Are you aching for more optical illusions you can sink your teeth into? If so, have a look at this trippy beans illusion.