I have a new 3D airplane street art optical illusion that I definitely think a lot of you are going to dig. This is a piece of art that one of our readers suggested that I post up on the site. I love it when readers submit optical illusions, so never be shy and chances are you'll see the illusion you submitted on the site. Anyways, this is one of those chalk drawings that are especially awesome, because the people in the area can interact with the piece of art, which you will see when I post up the picture below. Trust me, it's some pretty cool stuff. Are you ready to check it out? If so, you can scroll down right now.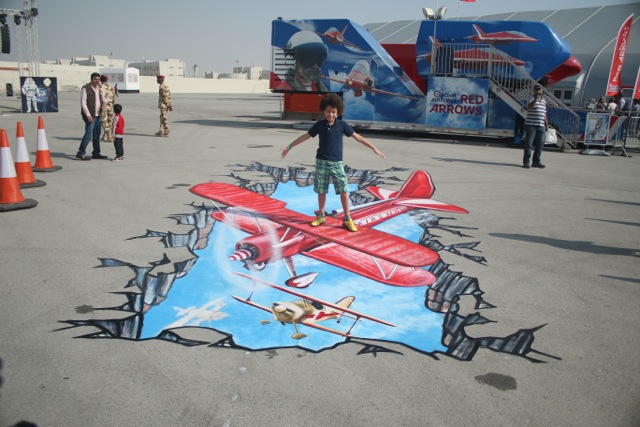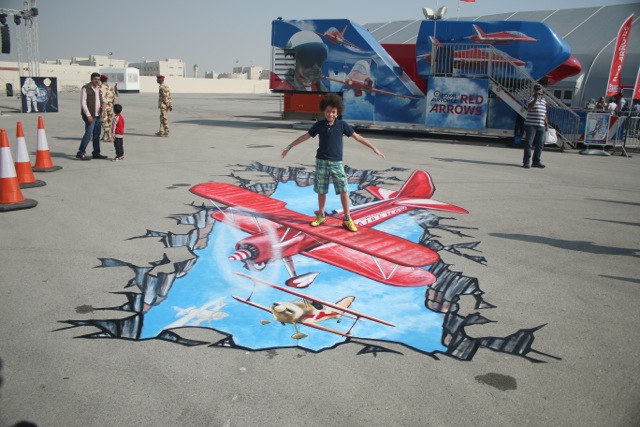 Now that's a nice piece of work, in my book. Plus, it looks like that kid is having the time of his life while pretending to be on the wings of an airplane.
Are you aching for some more optical illusions to check out? Well, I'm ultra-excited to link you to this Vincent Price in a Pile of Leaves optical illusion. Vincent Price was a very popular horror film actor back in the day and has starred in tons of classic horror films like House of Wax, The Pit and the Pendulum, etc… Now, let's see if you can spot him in a pile of leaves.