2009 was a very busy year for moillusions.com website – there were hundreds of posts, millions of visitors, and most important – some very big changes. I decided to gather all of the collected data, and present it to you in this one special post. Additionally, I have gathered some of my best posts and illusions from the past year, and decided to share them in my personal "2009 Top 10 Optical Illusions" list (to appear in a post that is about to be published in moment or so)… Now, I know – we already have the ratings and Top 10 list placed in the sidebar, but consider I have included those that amazed me the most. Either with their illusion effect, beauty or simply because they were something new in this optical illusions field. Let us better jump to the matter before I loose my touch. I wish all of you a very happy 2010, and same goes to Mighty Optical Illusions website that connected us all. Hope these kind of posts become traditional in years to come!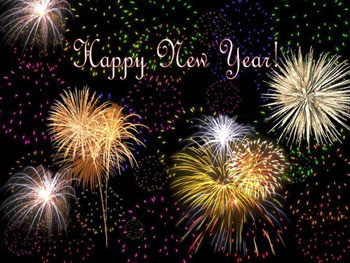 So let me begin with some stats for the past year. In 2009 we had exactly:
241 published posts
20,687 approved comments
11,098 total user votes (ratings)
3,84 was average illusion rating
Here are the Google Analytics stats:
6,760,221 unique visitors
29,792,334 page views
4,41 average page views per visitor
43,65 % visitors came from US
What else was important?
In 2009 we switched from Blogger to our very own dedicated hosting. Along with changing the platform to WordPress, this was the most important step for our growth. We also implemented ability to rate illusions, share posts via facebook, and optimized the loading speed of this website. Few months ago iPhone app "Optical Illusion of The Day" was born. It wouldn't be fair to forget how BBC and Yahoo mentioned us to their viewers!