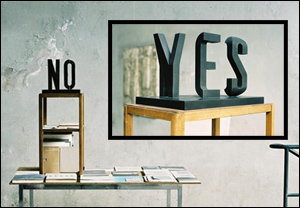 Originally discovered and submitted by Hans Von Mulders ***man, I'd kill for having aristocratic Von in my name!***, an incredible ambiguous sculpture you're about to see was produced by artist called Markus Raetez. What from one angle looks as YES, completely changes in meaning and shape if you look at it from a different angle. So is it YES or NO in the end? Or maybe it's both! Make up your mind, already!
If these kind of installations ring a bell, you're right – artists like Guido Moretti and late Shigeo Fukuda experimented heavily with similar kind of ambiguous forms. If you haven't already, be sure to check Underground Piano from Fukuda and Guido Moretti's works of art. Let me show you how it works below: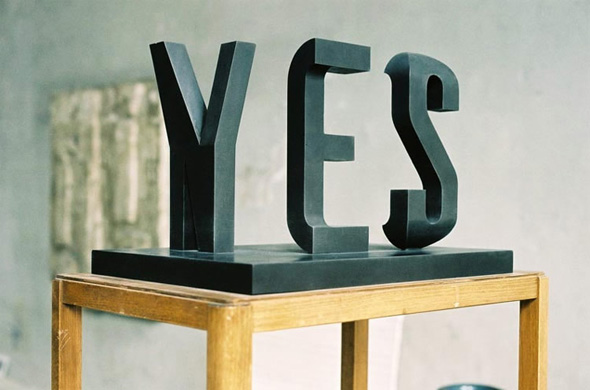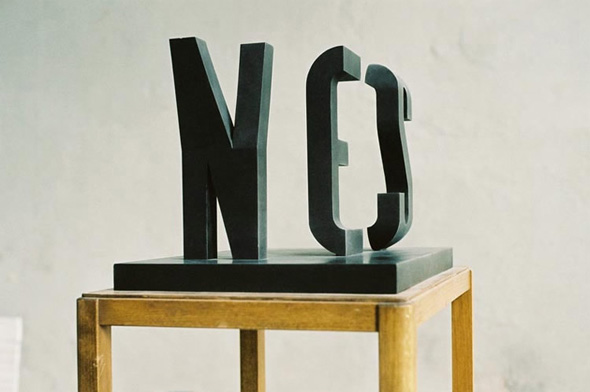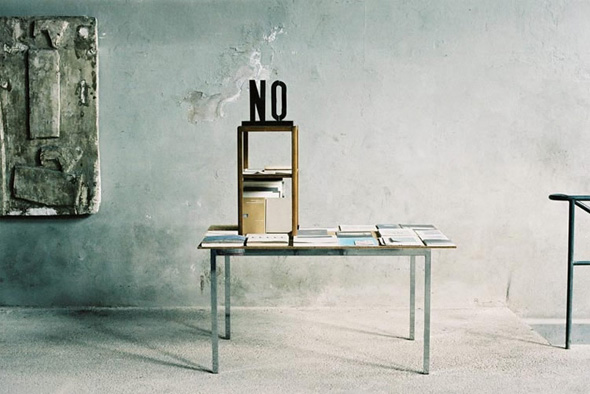 Update: It appears the illusion works flawlessly in other languages to! First two appear to be Spanish and French versions, while I can't seem to work out the last one on the right? Is it Klingon?