March 3, 2018.  Put this date on your calendars. Toronto, Canada will be revealing a dazzling "Infinity Mirror exhibit by artist Yayoi Kusama.
The Art Gallery of Ontario will host six different rooms.  Due to the popularity, visitors are allowed only 20 to 30 seconds in each room.  With the Los Angeles show currently on display, I would assume Toronto to yield long lineups also.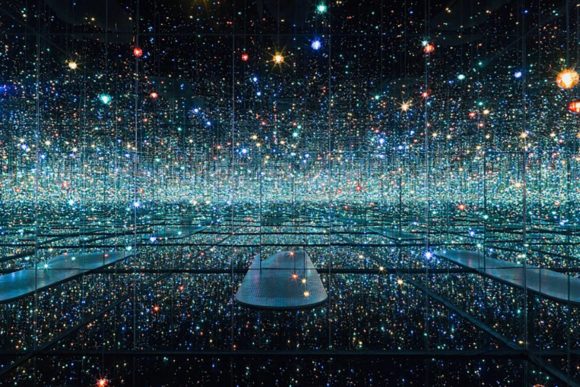 Exhibits that have optical illusions like these unintentionally (or intentionally) tap into the zeitgeist.
Interested to check it out?  More information can be found here.   Moillusions is going to attend this exhibit.  Stay tuned.