Our eyes seem to have a traced pattern depending on what we look at, particularly when it comes to landscape images. That's why these Tree, Line images by Zander Olsen are so fascinating. They remind us that we tend to take things sitting under the horizon line for granted when looking at landscapes. The Welsh artist creates his works by wrapping trees with a white material that, when viewed from the exact right angle, hide the trunk between the natural horizon line and the skyline, or in some case,  between the tree's roots and the natural horizon. In the process, he ends up whiting out the trees that make up the foreground of certain parts of the image.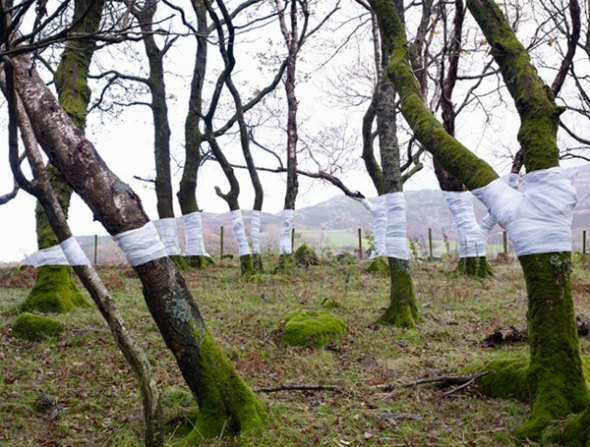 The result might not technically be an illusion by the traditional sense, but it certainly makes the viewer do a double take and consider just how the mind tends to process these views, which is something any good illusion should be doing anyway.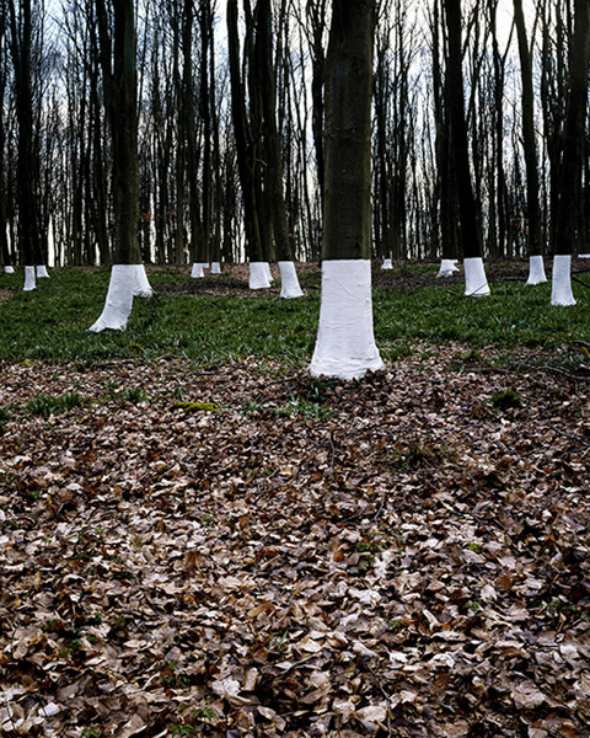 What do you guys think, do these qualify for the site? Not optical-illusory enough? If not, do you at least like the idea behind the artwork? I certainly did!