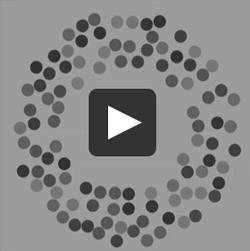 Along with professor George Alvarez, graduate student Jordan Suchow from Department of Psychology at Harvard University made a new discovery in the filed of optical illusions. The paper titled Motion silences awareness of visual change was published in Current Biology on January 6, 2011 (PDF here). The effect is called Silencing, and it demonstrates how surprisingly hard it is to notice when moving objects change.
It seems that people are remarkably bad at noticing when moving objects change in brightness, color, size, or shape. The researchers present a new visual illusion that "causes objects that had once been obviously dynamic to suddenly appear static," and that "demonstrates the tight coupling of motion and object appearance." The results have implications for everything from video game design to the training of pilots.
Play the movie below, while looking at the small white speck in the center of the ring. At first, the ring is motionless and it's easy to tell that the dots are changing color. When the ring begins to rotate, the dots suddenly appear to stop changing. But in reality they are changing the entire time. Take a look, it's marvelous!