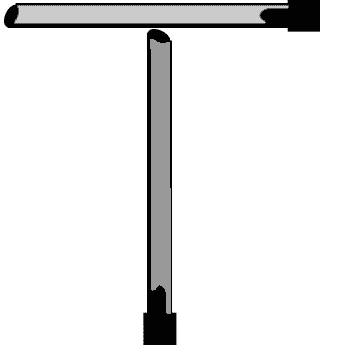 The tracheal tube illusion animation your about to see has been circulating the net lately. It is a simple relative sizes optical illusion, which goes in tandem with the following question:
Which tracheal tube is longer?
When I first saw it, two questions immediately captured my attention: A) What is "tracheal tube"? and B) Will the illusion work for others, where I wasn't even sure it worked for me. Still, based on its popularity on the various social networks (=read: Facebook), I suppose it is OK.
So, not being lazy, I have searched the web and learned that tracheal tube is a catheter (?!) that can be inserted into the patient's trachea in order to establish and maintain clear airway…
Never would've guessed the day will come when we would have catheter illusions appearing on this site! It would probably be the last thing I could come up with, if someone asked me in prior to give my wildest prediction regarding future illusion submissions! In this illusion the lower tube should appear longer when positioned vertically… What do you think of it?