The Tickets Are Now DIAMONDS!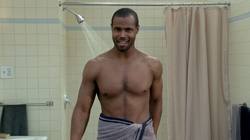 Jeez, when it comes to being politically correct, you have to be the strictest audience the world has seen :) Once again I apologize for referring to our lady friends as "chicks" in my previous post. Dunno why would someone find this offensive, since I consider this more of a compliment. Perhaps I haven't mastered the spirit of English language, yet.
So today's illusion goes to all of our cutie-pies damsels out there, who make this community a better place to be at. Hope you find this video illusive enough, and I can guarantee that this ad I found on YouTube wasn't digitally manipulated, except for the part when detergent grows out of man's hand.