If you're looking to take a seat, Masayuki Hayashi has you covered -provided you happen to approach his chair from the right side. If you approach from the left hand side, you'll instead be left wondering "where's this chair he promised me, and what's up with all these weird black lines?"
That's because the artist's aptly named Black Line Chair is made from nothing but black metal rods arranged to look like a nothing but a series of lines when viewed from the right angle.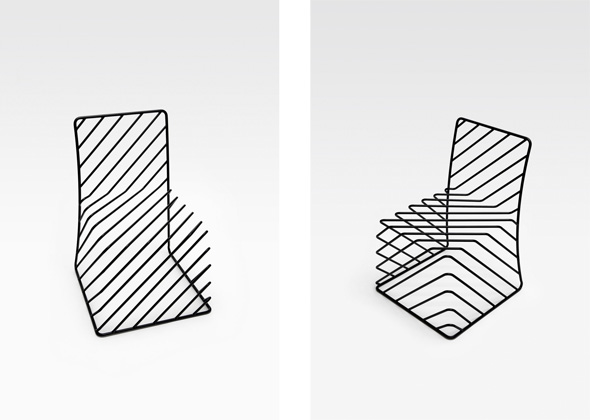 Of course, even if you can see the chair, I wouldn't recommend sitting on it, not only would Masayuki not be very happy if you sat on his artwork, it also seems rather uncomfortable no matter how you look at it.