Unless you're Spiderman, hanging off  the side of a building can be rather exhausting and crawling or walking along its facade are even more impossible. Fortunately, for all those wannabe superheroes, artist Leandro Erlich has developed a system that allows you to see what you would look like as a gravity-defying, building-climbing comic book character.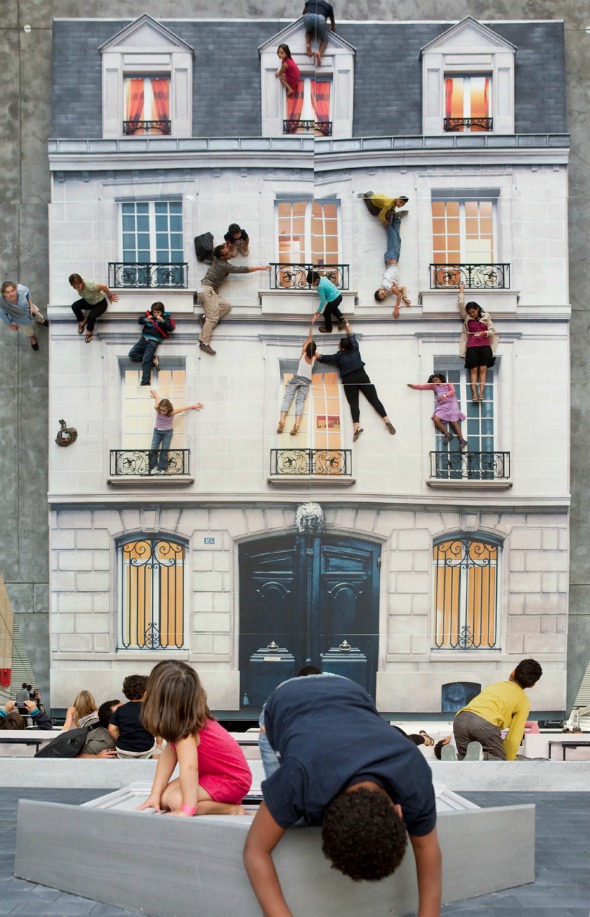 To do so, he created Bâtiment, a massive building facade planted firmly on the ground with a giant mirror sitting at a 90 degree angle from the bottom of the building.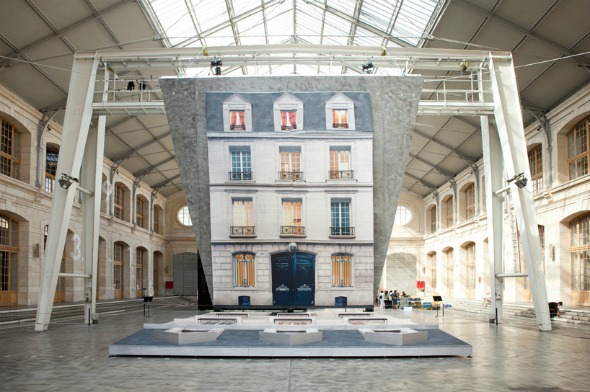 The end result is a building that people can not only climb, sit or stand on, but one where they can watch themselves do these things.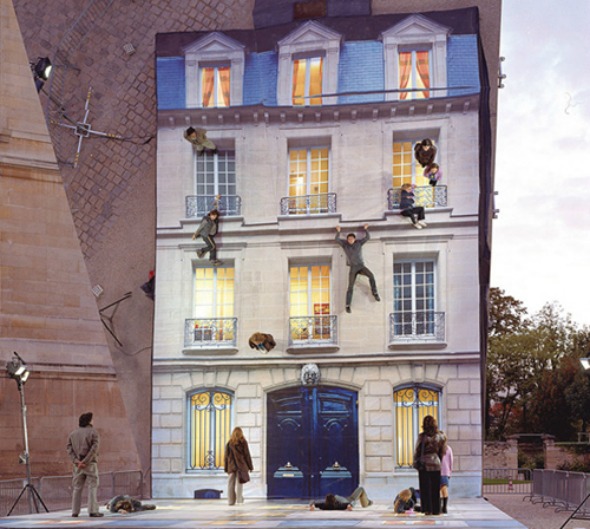 Of course, just as amusing as the artwork itself is seeing the reactions of the people interacting with it. While some people admire their superhero selves, others try to set up more realistic scenes where they dangle from the windows. Even as dozens of people play on the building, others stride briskly over it without ever looking up, apparently uninterested in how they look walking across the side of a building.
The exhibit where the installation was shown has been over since March, so it will be interesting to see if Erlich will end up setting up his creation somewhere else or if that was the only place and time people could interact with the piece.