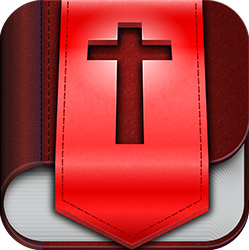 Available on the iPhone App Store
Here's an exclusive announcement for all of our "Mighty Optical Illusions" fans: My friend and I, we just started a business based on iPhone application development! What I'm about to show you is our first major release!
For the past year we've been working hard to learn the iPhone programming craft, master the design, and come up with something we could both be proud of. After countless hours of work and no sleep, I'm proud to show you our final product: Breviary app for iPhone.
This catholic application is consisted of thousands of traditional prayers, interactive rosary, all kinds of social features, and much much more! On top of all that, everything has been localized in 9 major languages, including English, Portuguese, French, German, Spanish, Polish, Croatian, Italian and even LATIN. For this I have to thank our international fans, you know who you are!
See the video below and check our official website for more!
What we need now is your support – In order for any app to become popular, it needs the starting hype and certain amount of downloads in its first day on the app store (so it can climb to the top and become viral). I have never asked for donations nor have I charged access to our optical illusions (which I never will), but what you can do NOW to endorse us, is help us out and give our Breviary iPhone app a try! Spread the word, rate and comment it on the App Store… and above all – invite as many of your religious iPhone-mates to give it a try as well! The app sells for $2,99 and I can promise you it's worth every penny! It's the most comprehensive, well designed, and easy to use catholic app on the market – just watch the video below and see for yourself. Your endorsement is highly appreciated!