For some, summer time means boating fun! Not for me, unfortunately, but for some of you, I'm sure. For all of you boaters out there, I have a pretty cool floating boat illusion today!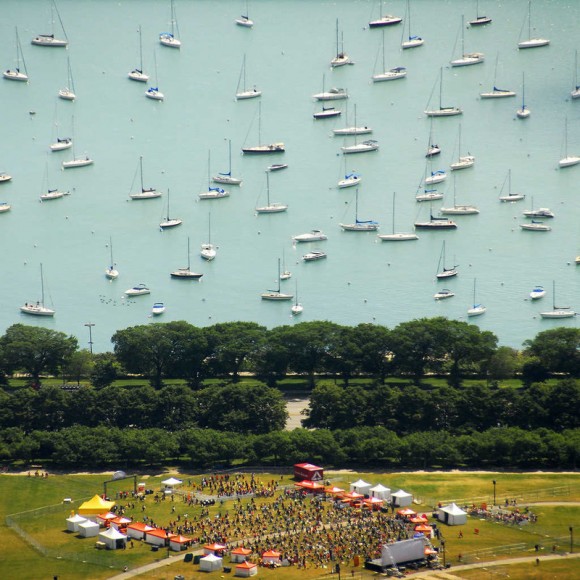 It really looks like the boats in this photo are floating in the air above this festival, doesn't it? Flying boats! What a sight!
Of, course, a floating boat is not possible, so there has to be a little something more going on here, huh? The trick behind this photo is the location of the photographer. This image was likely taken from a hill or other area located higher than the grounds and lake in the image. That's what makes the boats appear to be floating.
This image was sent to us by Colin, by the way. Thanks, Colin!
Wanna see a different type of floating boat illusion? Head over and check out this Fata Morgana illusion! Pretty cool!