There's some amazing allure with pinup models. It's not that they're all exquisitely beautiful or exotic, nor do they all have perfect bodies either. I think it's more of an attitude or presence that is somehow captured by the camera. Whatever the obsession, their ability to captivate audiences is pretty spectacular. Today's painted pinup illusion is a little nod to the art of inup models.
Check out this gorgeous Miss March…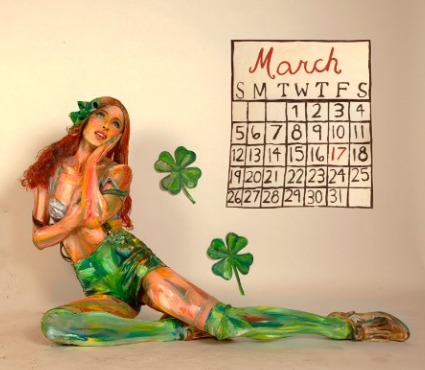 But, as always, there's a little more than meets the eye to this painted pinup lady…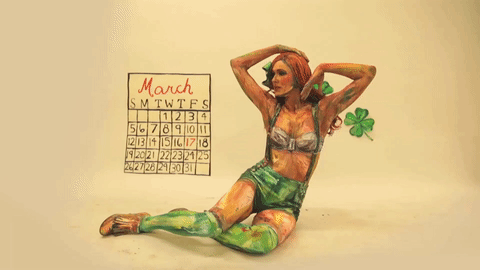 This isn't a painting of a pinup model at all, but a woman painted to look like a painting! This is the creation of Los Angeles artist, Alexa Meade.
The entire process of turning a 3D scene into a 2D image is pretty lengthy and takes up to 14 hours! The background, clothes, and all of the little shadows and other details are created then photographed to create these vintage-inspired scenes.
Amazing!
If you loved this painted pinup illusion, you can check out some more of Alexa Meade's work HERE!