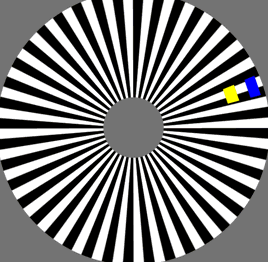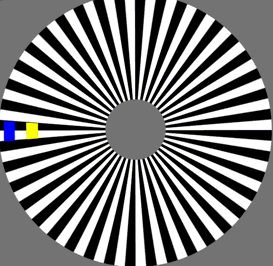 Here's an interesting optical illusion animation I discovered earlier today. Check out them traveling feet on your right: one may think they tend to step out of phase every now and then when the radial grid becomes visible, yet in reality their movement is always constant and parallel. This becomes obvious whenever the grid disappears.
It is as if they were some sort of tiny feet going tip-tap-tip-tap… Right? The effect is even more pronounced if one does not look directly onto the feet.
Illusions such as this one truly have a remarkable character – after a while it becomes obvious what is really happening here (since they kindly provide us with time to study their secret, because of their continuously repeating animation), yet they still manage to fool us over and over again. As they repeatedly switch from normal to illusory state, the magic happens right in front of our eyes! I just hope you enjoyed today's optical illusion as much as I did!