Those of you following my personal life will find it informational that me and my woman have arrived safely, back from NYC yesterday. I will talk more about my Manhattan experience in following days, but I can't stop from feeling small again, now that I have arrived back home. New York is truly what metropolis stands for. Experiencing the atmosphere, and city's flow – enables you quickly to perceive you are in the center of world's action. First day we arrived, before I knew it – we were spontaneously picked of the street to take part in the Late Show with David Letterman (as audience, of course). You can watch the episode with Paul Schaffer, and maybe even spot me in the back-right section, wearing a striped white-blue sweater. We even got ourselves Paul Schaffer's book at the end!
But let's get back to illusions for now… I found this one on The Instructables. There you can find some instructions how to DIY this illusion yourself. Basically, it involves four different shades of blue that border each other. When viewed from left to right, the shades go from lightest to darkest. The illusion comes into play when an object is placed along the borders of each successive shade. Something strange occurs with our perception of the obvious difference in shades – neighboring shades appear to be precisely the same! Jump inside this article, to see the original pattern.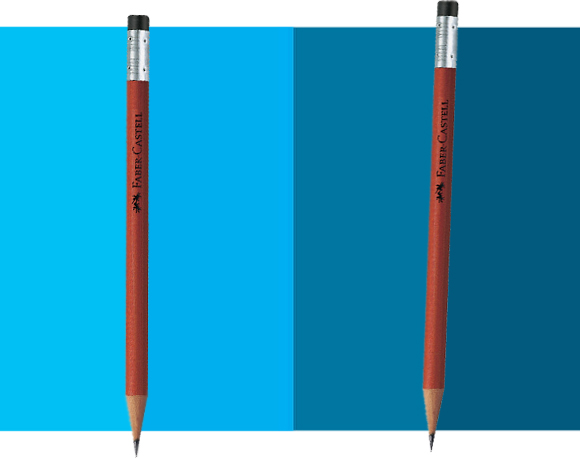 Now remove those pesky pencils away from the bluish pattern. How many colors do you see? I can assure you that both patterns are exactly the same! There is a video on YouTube called "Shady Optical Illusion" that shows you the effect in reverse. Be sure to check it out!