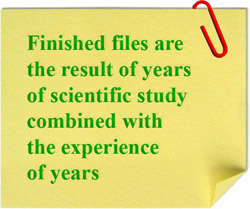 Did you know that your mind is trained to read for meaning? Just try the following: read the sentence at right and count the letter f's. I'll explain this further few lines below.
After years of torture, I finally gave my last exam on Faculty of Electrical Engineering and Computing in Zagreb. Think of it as somewhat weaker variation of MIT. So I afforded myself a three-day vacation just to prepare for my 2-month summer vacation beginning July 15th ;) This is why you were 2 illusions short previous week.
Anyhow, I bought this book on a kiosk called "What Would Google Do" by Jeff Jarvis to see if it could help me brainstorm on some new ideas for our mega-blog. Most of the stuff was subconsciously known to me already, but it was nice to confirm some of my thoughts, and this book helped me reorganize few distribution techniques I use. I think it's a good read for those struggling to make their blog successful. It motivated me further to orientate my work towards you, my dear audience. So expect some minor changes, and more work in a direction you asked for. I'll begin with lowering the number of inner-links, and growing the amount of useful out-links, even though it may hurt our SEO. In the long run, these kind of things should help.
Now let's get back to the illusion. How many times did you count the f's? The answer is six. In case you got it wrong, then rest assured; the statement above is what caused you to get it wrong. The mind has a hard time when asked to read for specific letters, especially when those letters are in prepositions like of.