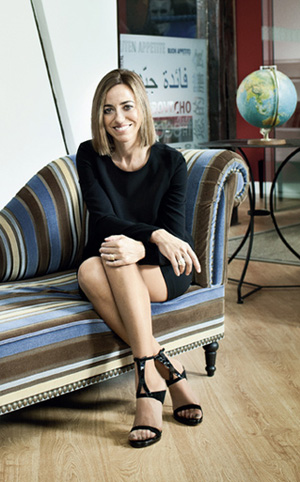 Couple of days ago, Luca has pointed me to the photo of Spanish minister Carme Chacón published on El Pais website. At first I couldn't see anything strange in it, yet after I've read the title of Luca's email (same as above) – it triggered my attention. Finally, after few moments I've noticed that minister's feet were actually inverted one to another!
It seems as if her left leg ends with the right leg's foot. Same goes for her right leg. At first I considered this yet another shameful Photoshop disaster, which I immediately forwarded to fellow webmaster who collects these. Yet, the twist came after I was explained there is actually nothing wrong with the photo itself! I couldn't believe the photo was actually a "mere" optical illusion.
What has happened, is that Carme covered her left thigh in a way where it appears it's pointing left, instead of it actually pointing up. This photo has been featured in several world sites as a wrong retouch, but after all the false spotlight it received, the agency who took the shoot explained how the legs were actually not crossed at all! I'm not sure I managed to explain what is happening here, but be sure to check the solution I created with help of the Photoshop (below) – it's still hard to imagine, yet it should explain the illusion.