The Path to the World Optical Illusion
Sunday, Happy Sunday to everyone, and time to get up and enjoy the last day of the weekend! Sunday is a day of rest and relaxation, but some people use the day as one of quiet reflection.  Many people use the peace and solitude to think about the world, and that is what today's optical illusion is all about! This young girl has parted her hair, but her simple hair part seems to lead to bigger things, which would give anyone a lot to think about!  What do you think of her part in her hair leading to the rest of the world? Sunday is a day of thinking, and this optical illusion really does give people a lot of things to think about.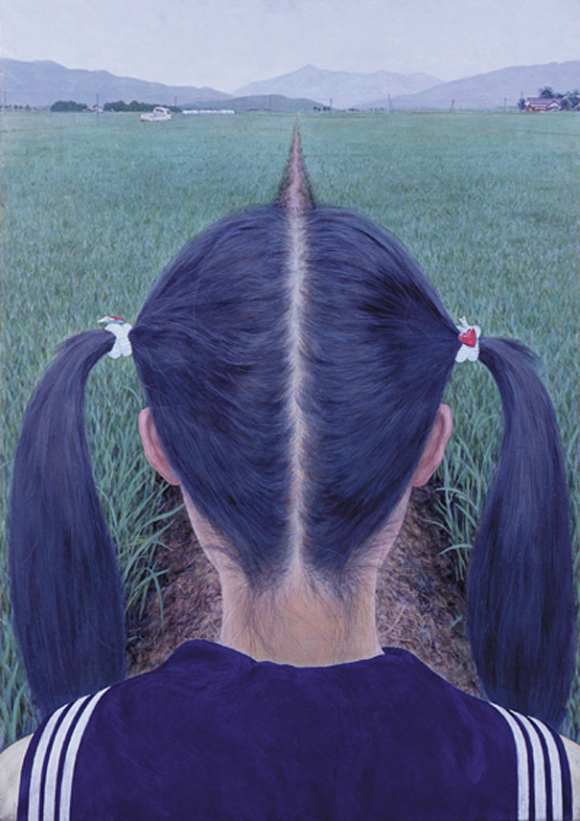 Ready for some more optical illusion fun? Take a look at these pictures taken with money. Who says that money pictures cannot be a lot of fun? When people take the time to get their timing down just right, a lot of great photos can come from it.  Sunday is one half of the weekend, and hopefully, you all get to do something special that will prepare you for the week to come. Have a great day!