When is an open box more than just a piece of cardboard? When it's part of Krystina Naylor's fantastic Open Box art installation featured at the Saatchi Gallery in London. Yes, at first glance, these may look like a boring old cardboard boxes that you might use to move your home possessions in, but they are actually completely functionless sculptures designed purely to manipulate the way you observe objects around you.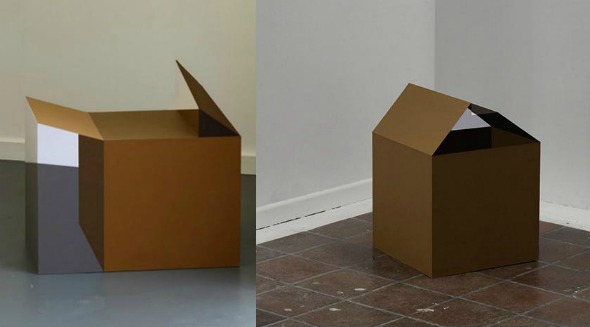 When you walk around the "boxes" and view them from another angle, you quickly realize that Krystina Naylor took two uniquely shaped sculptures and then painted them to perfectly match their surrounding locations in the gallery so they appear as boxes when viewed from the right angle.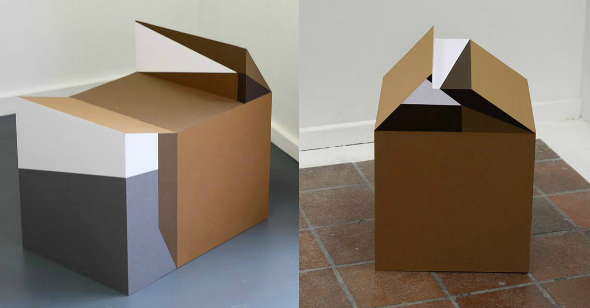 And that's when you realize that these plain cardboard boxes are actually clever works of art that examine the viewer's perception of the world they live in. And isn't that what all good art is supposed to accomplish?