If you're into optical illusions, chances are you've already seen some paintings by Oleg Shuplyak. He creates some pretty amazing paintings of seemingly everyday objects and scenes. But, when you look a little closer, you can clearly see the hidden faces in his paintings. Today's artist illusion is a hidden face painting by Oleg Shuplyak titled Freud Voyeur…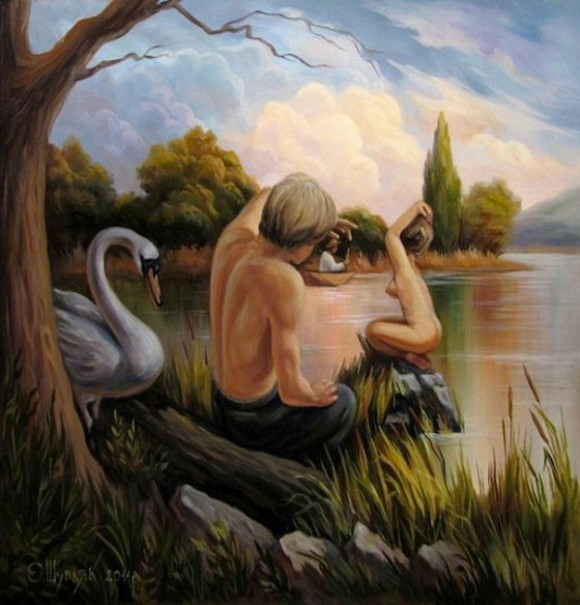 This painting appears to capture a serene lake or pond scene, with a man watching a nude woman on a rock. I'm not quite sure if she knows that he's there, but judging by the title of the painting, she probably doesn't. But still, it's a pretty cool painting!
What you might not notice right away is the face hidden in the painting. The man in the boat in the background forms the face's eye, the woman's body is the nose, the clouds the forehead, and the swan the ear. Pretty cool, huh?
You can check out more Oleg Shuplyak paintings in this collection!