It's the first new work week of the New Year, and I'll bet everyone is just raring to go! I mean, after a long weekend of champagne and celebration, who wouldn't be ready to get right back down to business? I know, I know—I'm nuts. To get your brains in gear this morning, I have an interesting impossible object optical illusion for you…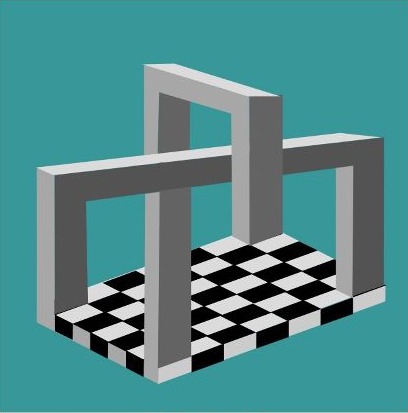 Trying to make heads or tails of this impossible object optical illusion should be a real treat for you! You would never actually see this object in real life, since it's…well, impossible!
I'll leave you to ponder this impossible creation, while I whisk away to find more crazy goodies for you guys to ponder. Don't forget to rate this optial illusion with the stars below!
If you loved today's impossible object optical illusion, make sure you head over and check out more impossible objects!