McGurk Effect Audio-Video Illusion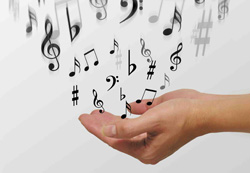 Now here is a great find, Dylan pointed out to me. I'm not sure if you've heard of the McGurk Effect before (I haven't), but in short, it's a perceptual phenomenon which demonstrates an interaction between hearing and vision in speech perception. In practice, this audio-video optical illusion effect may be experienced when a video of one phoneme's production is dubbed with a sound-recording of a different phoneme being spoken.
Perhaps, it might be best if I just let you watch this short, yet professional video BBC produced. It explains the whole deal, and includes some real-life examples of McGurk effect in action. Have we just "discovered" a whole new field of optical illusions to be showcased on this site? Could be… BTW, it might take some time before the video loads. It's somewhat large, comparing to our previous video illusions!