Man in Black Optical Illusion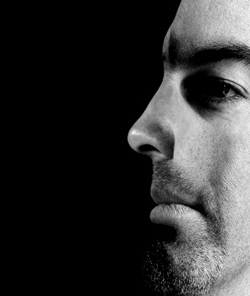 Check the photo on your right. It was done by a flickr artist who goes under the name of kennysarmy. What's so weird about this profile photo, is that it isn't profile at all! Actually it's a portrait of kennysarmy, and the picture was taken with camera standing right in front of the author. I have used this cropped version to strengthen the effect, and fool you better, but you can easily understand what I'm talking about when you scroll down and check the original.
It appears that the author has managed to adjust lighting in such a way, to hide only parts of his face that wouldn't be seen if he was photographed from aside. Great stuff! Do you Agree?
Btw, those of you who are in possession of illusions you think would suit this site well, be sure to send them via email (can be found at the footer of the site), or simply upload them yourself to our Facebook fan group. I'm off to a vacation soon, but expect new illusions posted each day, as we normally do :)