Mimi Choi from Vancouver, Canada uses makeup to create realistically optical illusions.  There is nothing digital about her photos as she proves in her videos ( often spending hours to create these surreal creations).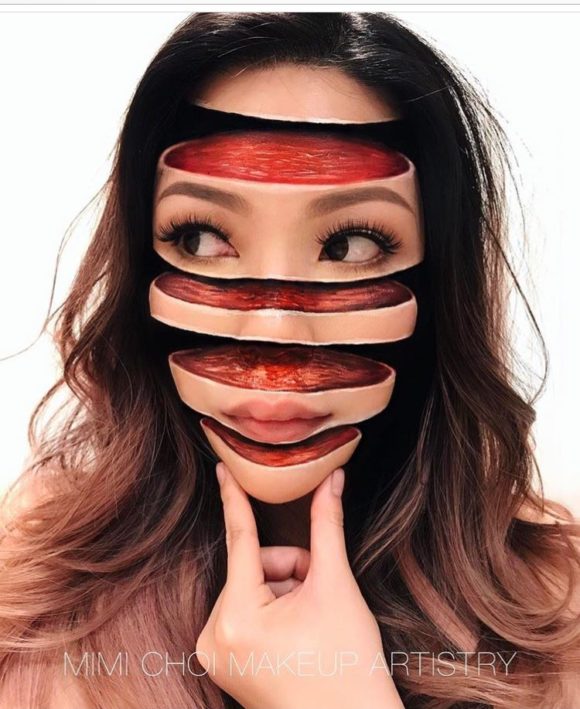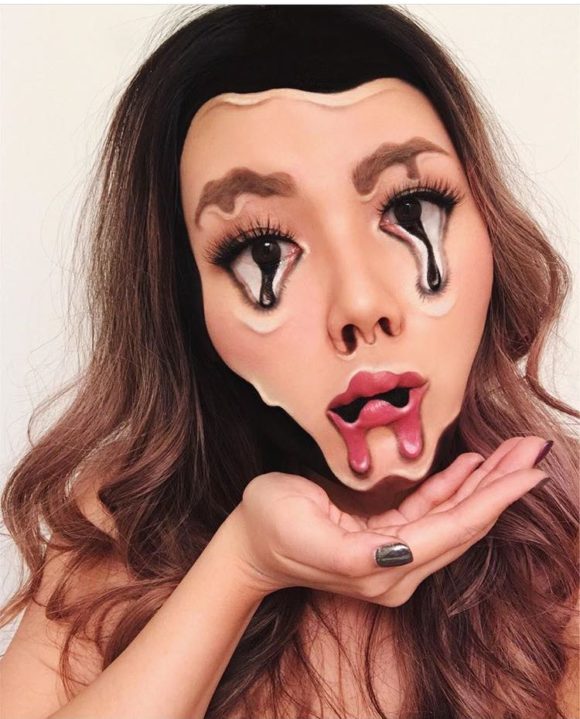 Suffering from anxiety and sleep paralysis, Mimi uses her skills to express herself.  We are fans of her work and she has quite the Instagram following.
Comment below if this inspired your upcoming Halloween plans.