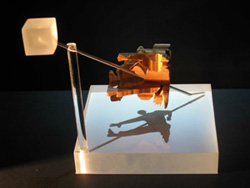 Shadow art is nothing particularly new, but the way John V. Muntean sculpts his creations to form three distinct images with their shadows, is something worth checking. When his wooden creations are placed on a skewer, held up from one side by a plastic column, and then lit from above, the light cast produces different shadow every time the skewer is rotated for 54.7 degrees.
Perhaps one of the most enjoyable things about this artwork is the way his creations all seem to relate one to another. For example, his dog/cat/fish piece shows three pets known to harass one another. On the other hand, John's man/woman/heart sculpture seems to depict the three things necessary to create a standard romance story. You may think of this as Shigeo Fukuda's Encore art installation, except this one includes a third view!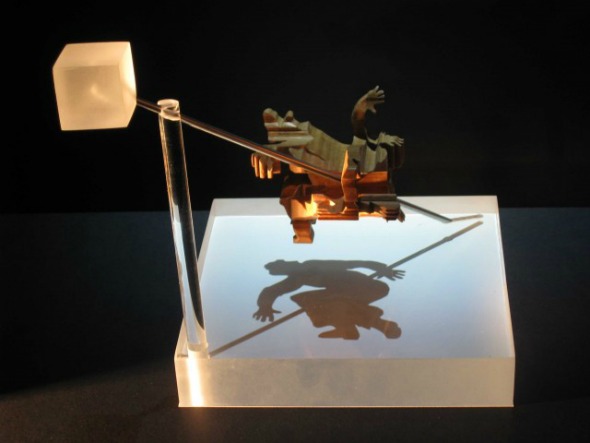 While the gallery below features some of John Muntean's most prominent creations, his website is definitely worth a visit – it allows you to play with one of his sculptures in virtual space.