I hope everyone had a fantastic and safe Labor Day weekend! But, it's back to the grindstone for us working stiffs. Bummer. Then again, those bills won't pay themselves, now will they?
Today, I have a pretty cool ambiguous face illusion drawn by Humberto Machado. Tell me—is this a mad or sad face?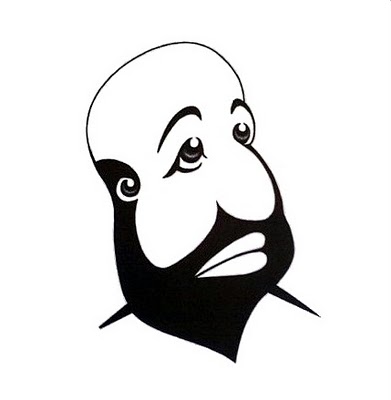 I have to admit that this one almost stumped me. It took me forever to figure out the mad or sad face illusion here! In reality, there are actually two faces in this picture. One face is just harder to see than the other one. You either have to look at the image just right or cover part of the image to see both faces.
You most likely spotted the sad faced man right off the bat. Finding the mad faced man, though, will be a bit trickier. If you see it, don't spoil it in the comments! You can leave hints and clues, but try not to give it away completely.
If you liked this mad or sad face, don't forget to rate it below!
If you liked this mad or sad face Humberto Machado illusion, head over and see if you can find both the swan and the squirrel!