A new photo floating around the Internet this week supposedly shows a JetBlue plane buried in snow. Have you guys seen this one yet?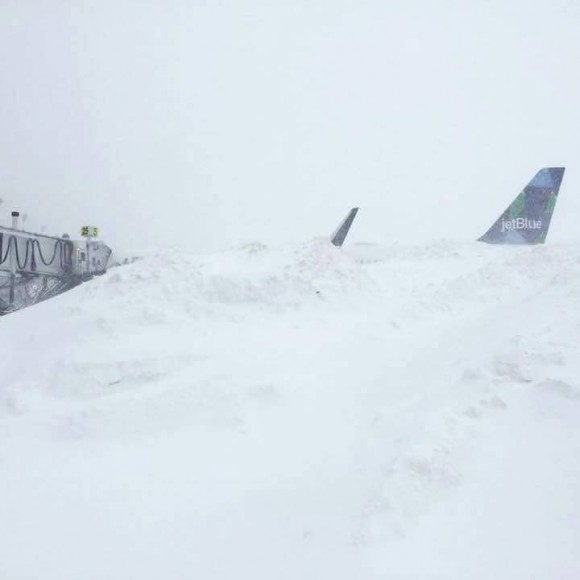 Looks like this airline and it's passengers are in a bit of a predicament, no? With a plane buried in snow, I highly doubt anyone is going anywhere!
However, there's more than meets the eye in this photo. While the East Coast did get dumped on pretty heavily this weekend, the Blizzard of 2016 wasn't quite enough to bury a plane in snow. This photo of a JetBlue plane buried in snow isn't Photoshopped, though. Chances are, it's just a nice little camera angle trick. The person who took the photo was most likely on the other side of a large snow bank, making it appear as though the plane was not behind the snow but buried in it.
If you liked this JetBlue plane buried in snow, be sure to check out this giant dog in the snow!