Impolite Optical Illusions Gallery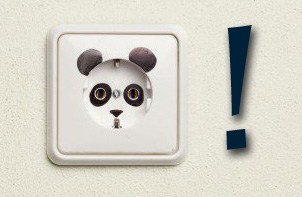 I receive over a dozen illusion submissions each day, and sometimes these submissions include somewhat "edgy" content. The problem is, they often work really well – sometimes even too well to be precise! Then it comes to me to decide how should I handle this situation most precociously.
Even though I may endorse such optical illusions that ONLY imply NSFW content (while in reality being perfectly safe), I still wouldn't want them showing inside your desktop widgets and gadgets, potentially bringing you in awkward situation of some sort. Thus, I have decided to place this simple, non-related socket illusion (above) to have something to fill your gadget with. Before you start complaining how these might lack taste, I can assure you the illusions they hold work really great! Hope you like what you're about to see inside this article! Looking forward reading your comments.