Years ago, I used to love word search puzzles. After I did too many, though, they just got too easy. They were really no longer a challenge, so I abandoned them for more complicated puzzles. Word searches still hold a special place in my heart, though, and I still do love some of the find the word puzzles that you see floating around social media from time to time.
Some of these puzzles are pretty easy, while others are…well, difficult! Today's puzzle is a little more on the difficult side, which I love!
So, can you find the hidden word in this puzzle?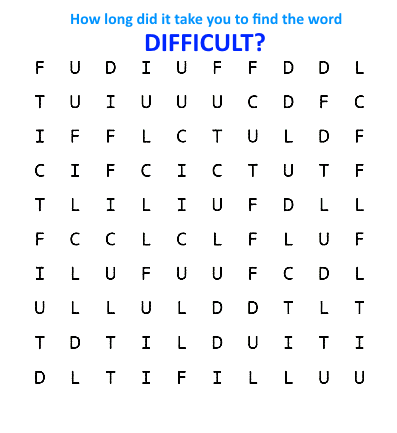 This puzzle may be difficult, but I promise you that the hidden word is there. I wouldn't have posted it if I couldn't see it myself.
How long did it take you to find the word in today's puzzle? Don't worry if it took you a little bit; it's pretty tricky to find!