I am the Pierre.   I am not a person.  Can you guess what I am?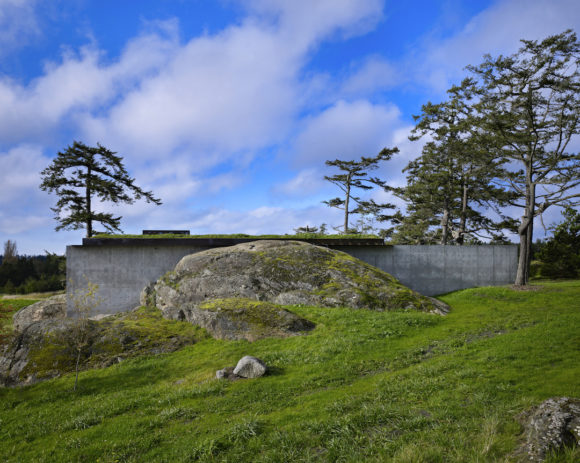 It looks like a concrete wall in the middle of a forest.  Do I look like a fortress?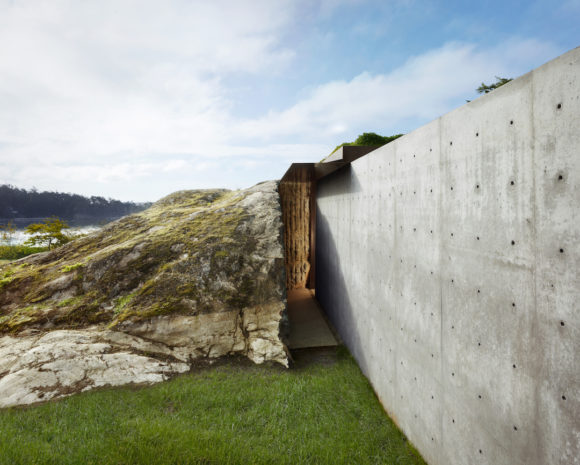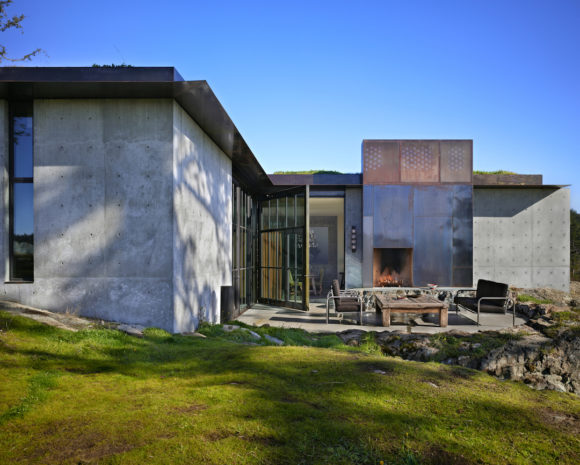 Actually, it is a nicely designed home on the San Juan Islands in the USA.
Conceived as a secure and unexpected retreat nestled into a rock, the Pierre (the French for stone) celebrates the materialist of this site. From certain angles, the house – with its rough materials, encompassing stone, green roof and surrounding foliage – almost disappears into nature.
Credit: www.archdaily.com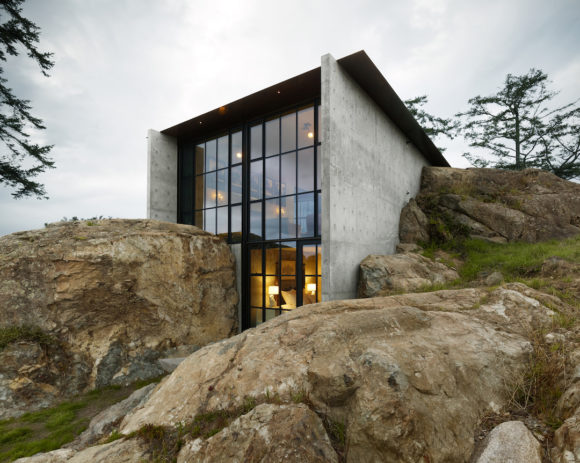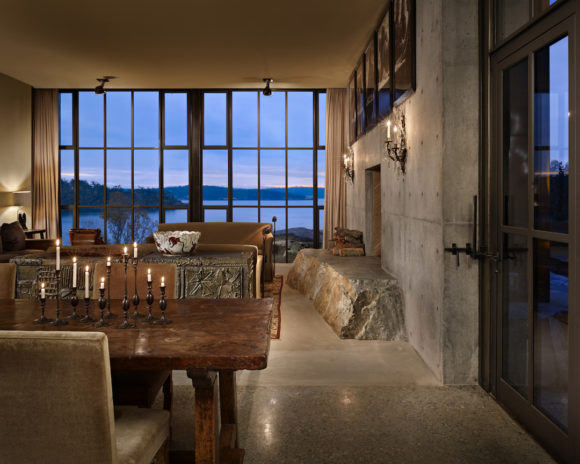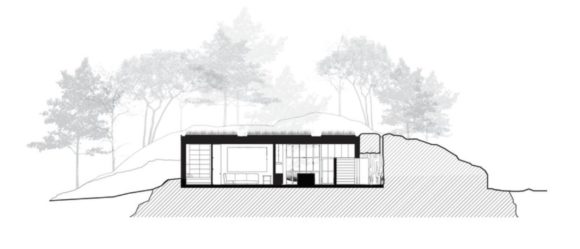 To achieve lodging the house deep into the site, sections of the rock is excavated through drilling and handwork.  The luxurious finishings all around leaves this home very desired in my opinion.  If I had the resources and money, this is where I want to move.
Do you want to move to this retreat?  We want to find cool home optical illusions all around the world.  Please share with us if you come across them.