Galileo Portrait Optical Illusion
Good day to you all! Today is Tuesday, and the week is still barely getting started!  Galileo Galilei is one of the most famous men in the world because of all of his contributions to the world of astronomy. Galilei was also a very famous inventor who created a lot of items that we modern people still use today.  The topic of today's optical illusion is all about Galileo Galilei, and we have a beautiful portrait of the famous man. However, do you see something other than a few small pictures? If you look closely, you may see a portrait of the famous Galileo Galilei.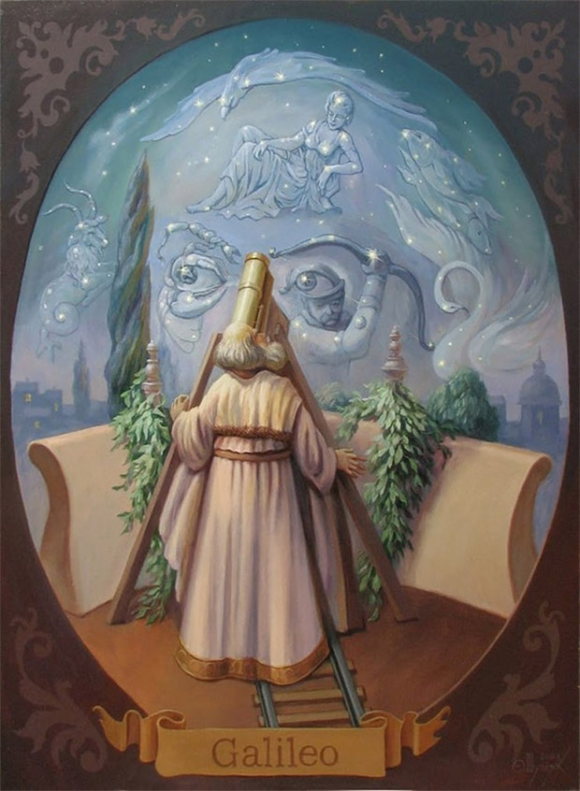 Speaking of astronomy, and outer space, take a look at this other illusion of the moon, do you see the face of someone famous?  If you look closely, you may be able to see the face of Saddam Hussein, but your eyes have to be pretty sharp to see him.  However, you all might not agree because there is the image of a man in the moon, but not necessarily the famous military dictator. What do you all think of the man in the moon being Saddam Hussein? If you have any opinions at all, please let us know!