It's summer time, and that means beach time! There are all sorts of fun things you can do at the beach, like build sand castles, splash in the surf, and hunt for buried treasure. But, the beach is also great for something else too—photo ops! I ran across this awesome sand faces illusion this morning and really wanted to share with you…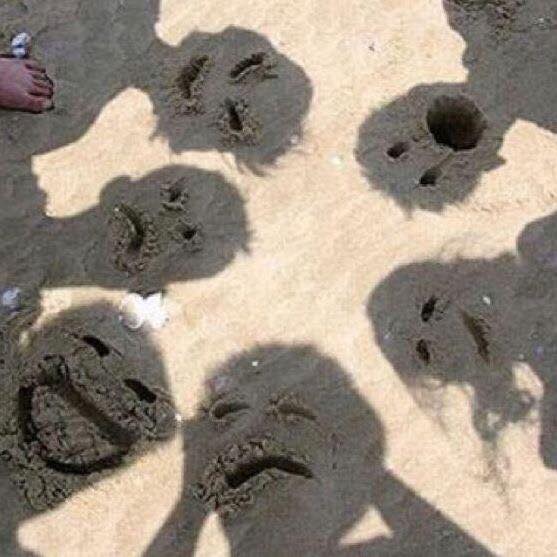 Recreating your own funky sand faces illusion is pretty easy too. Just draw some faces in the sand and position your bodies over them, so your heads' shadows fall on them. Bam! Instant creepy and weird faces! And, a pretty awesome photo!
We're planning a trip to the beach this summer, and I'm definitely thinking about trying this out. Anyone else?
If you liked this funky faces illusion, be sure to check out this shadow with eyes too!