Fountains has always been a source of fascination for me. I love just sitting and watching and listening to them. There's something very soothing in the sight and sound of water spraying and falling in a fountain. I could sit there and watch a fountain forever. Of course, fountains are also a great source for photo ops as well! A perfect example of this is this funky fountain illusion!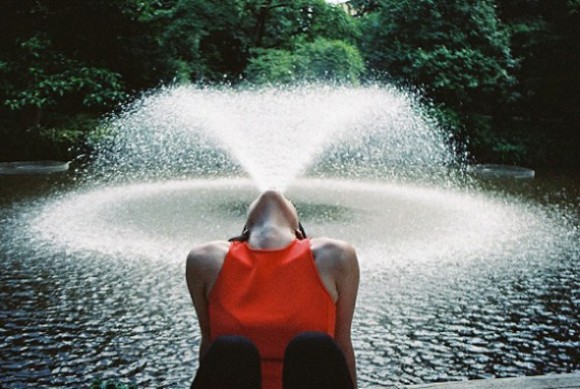 It's a simple fountain in the middle of a pond, but this forced perspective photo turn it into something pretty spectacular! This fountain illusion was easy to create too. All it really took to create is the fountain, of course, and the perfect pose for the woman. From this angle, it looks like the water from the fountain is spewing right out of her mouth!
A very simple but interesting effect, I think! Be sure to rate this illusion with the stars below!
Like this funky fountain illusion? Head over and check out this funny but gross illusion!