Floating Star Optical Illusion
"The Illusion of the year" contest (held by NeuralCorrelate.com, for the past 8 consecutive years), just announced its 2012 finalists. Here's one that hasn't won, nor qualified in the finals, still it was the only one that captured my attention. Created by Kaia Nao, "Floating Star" optical illusion gives the strongest floating effect I have seen up to date.
Perhaps not the most original illusion among the finalists, yet the effect it casts is truly astounding! Can you believe the image below is completely static?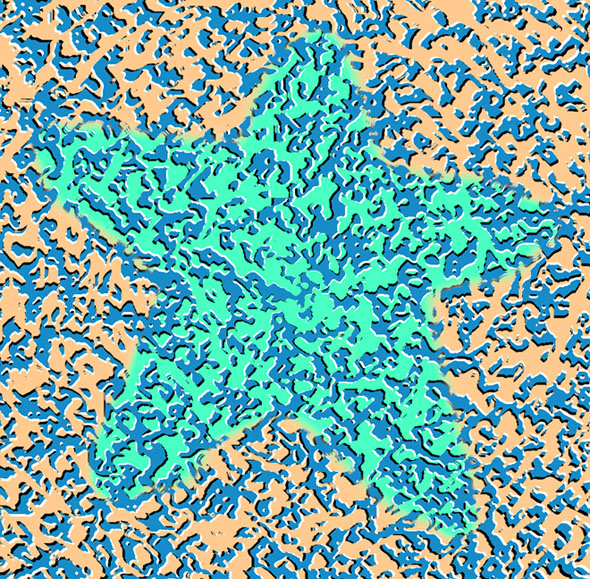 The peripheral drift effect is applied to a random pattern to give the illusion of motion in different areas of an underlying figure, in this case a star – Kaia Nao

Here's what Kaia had to say about his creation: "The random quality of the pattern tends to minimize interference between the elements of the image that generate the illusion of motion and the interpretation of the overall figure. The technique could possibly be used to "animate" illustrations of phenomena such as fluid flow, flux lines, or weather patterns."